I'm going to run a little experiment 🤓
I came across this new recipe I want to try, but I don't have all the ingredients. Since I don't feel like putting on my mask and going to the grocery store right now, I'm going to try halving and slightly modifying this recipe – the first time I've done this for an Instant Pot recipe!
...OK, here goes!
---
Constraints
I only have 1 lb of chicken breast, a little extra onion, and vegetable broth, but no chicken broth.
---
Preliminary Research
To halve an Instant Pot recipe, in addition to halving the ingredients, you need to make sure that your Instant Pot has enough liquid to pressure cook properly. My Instant Pot is a 3QT, so I'll need to make sure I still reach at least 1 cup liquid minimum -
3QT: 1 C minimum liquid
6QT: 1.5 C minimum liquid (though some say 1 cup is sufficient)
8QT: 2 C minimum liquid
When cooking absorbent foods, like rice or steel cut oats, you will need enough liquid for the food to absorb, plus some to bring the pot to pressure. When cooking moisture containing foods, say chicken–which releases about 1/2 cup of moisture per lb of chicken when cooked–this can be achieved with less added liquid. So the answer to how much liquid you need is "it depends".
https://www.365daysofcrockpot.com/how-to-halve-instant-pot-recipes/
---
Modified Ingredients
1 lb. chicken breast
1½ tbsp ghee*
¾ onion diced*
½ cup vegetable broth*
2 cloves minced garlic
½ tsp salt
¼ tsp paprika
¼ tsp fresh ground pepper
½ tsp dried parsley
¼ cup lemon juice (1 lemon)
2 tsp arrowroot flour
*a little more than half of what the original recipe calls for
---
Method
copied from her the printable version
1. Set the Instant Pot to sauté mode. When it's hot melt ghee or butter.
2. Add onion, garlic, paprika, parsley, and pepper to melted ghee, and sauté until onions soften.
3. With your Instant Pot still set to sauté, sear the chicken on each side for about 3-5 minutes. The chicken should be a caramelized brown color.
4. Pour broth, lemon juice, and salt over chicken and stir.
5. Lock lid into place and close steam valve. Set Instant Pot to poultry setting and cook for 7-8 mins if chicken is thawed and 12-15 minutes if it's frozen.
6. If you're going to be making pasta, rice or veggies to serve with this chicken, start making it now while your chicken cooks.
7. Once done, let depressurize naturally – it shouldn't take very long.
8. Remove the chicken from the Instant Pot, but leave the sauce in the pan. Gradually stir in arrowroot flour to thicken sauce.
9. If you're serving chicken on top pasta, mix cooked pasta in with thickened lemon sauce. Otherwise drizzle sauce over chicken.
---
Collecting Data and Troubleshooting
First I like to prep all the dry ingredients that will be mixed in, combining ingredients into bowls that will be added at the same time.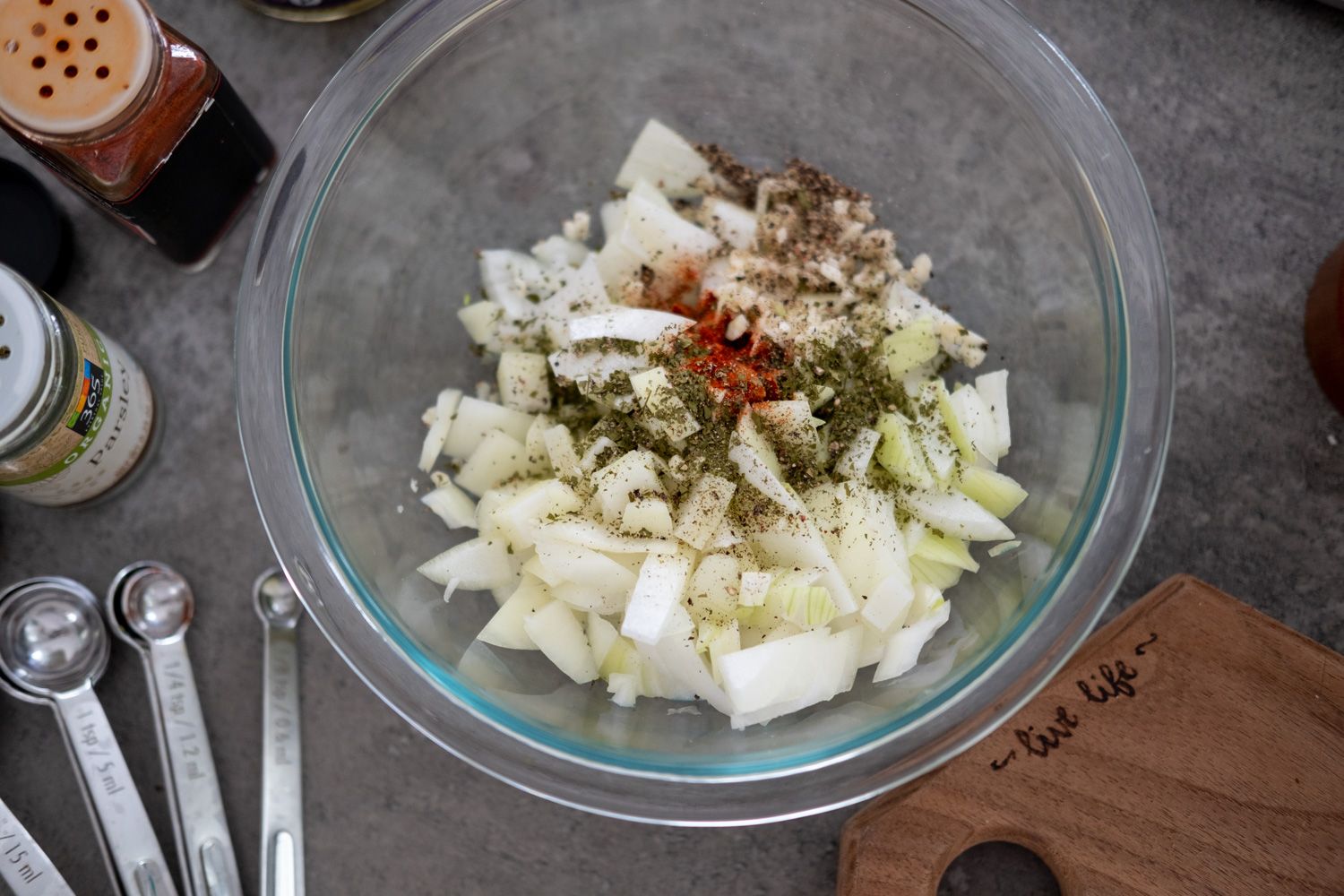 When I originally sautéed all these ingredients, I only used 1 tbsp of ghee and I think it didn't fully coat all the onions I added. The ingredients started browning and sticking to the bottom, getting a little burnt, so I tried adding an extra half tbsp of ghee (and I updated the Ingredient list with this change)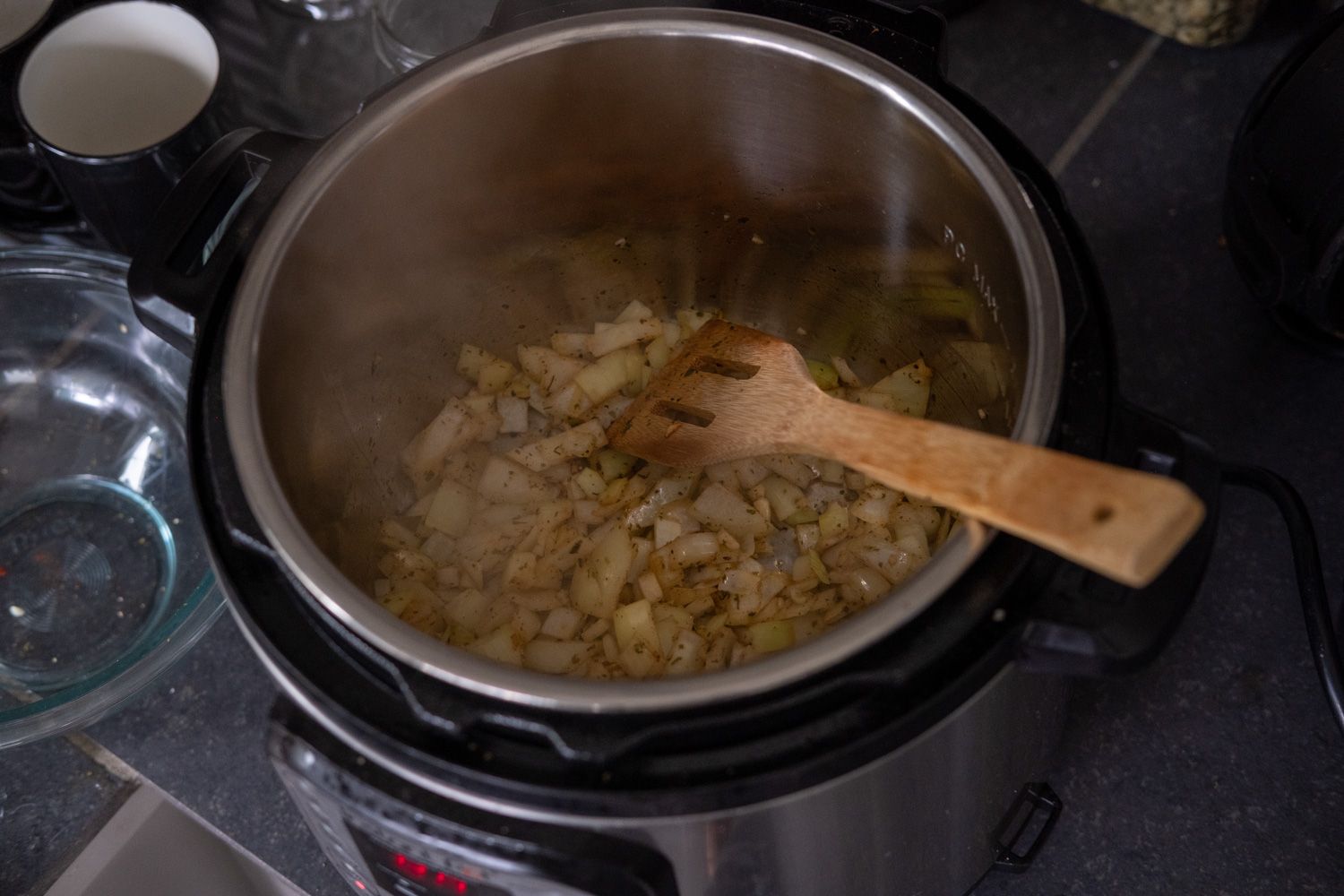 I forgot to take pictures of the seared chicken before starting the pressure cook. I was worried that I may have burned stuff a little, so I quickly added the liquid below, and tried to scrape off the bottom of the pot into the mixture.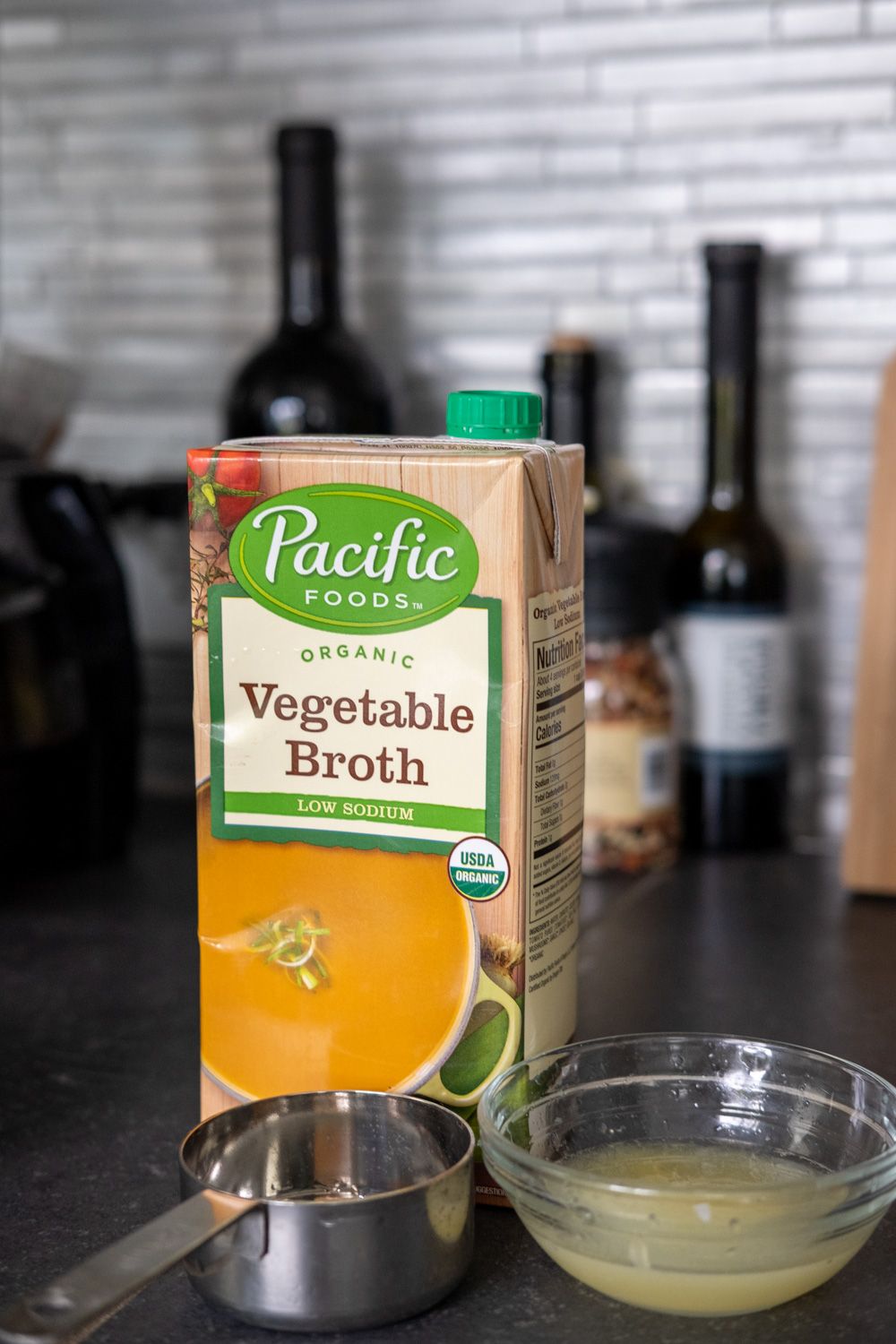 ---
Result
Plated with chickpea penne: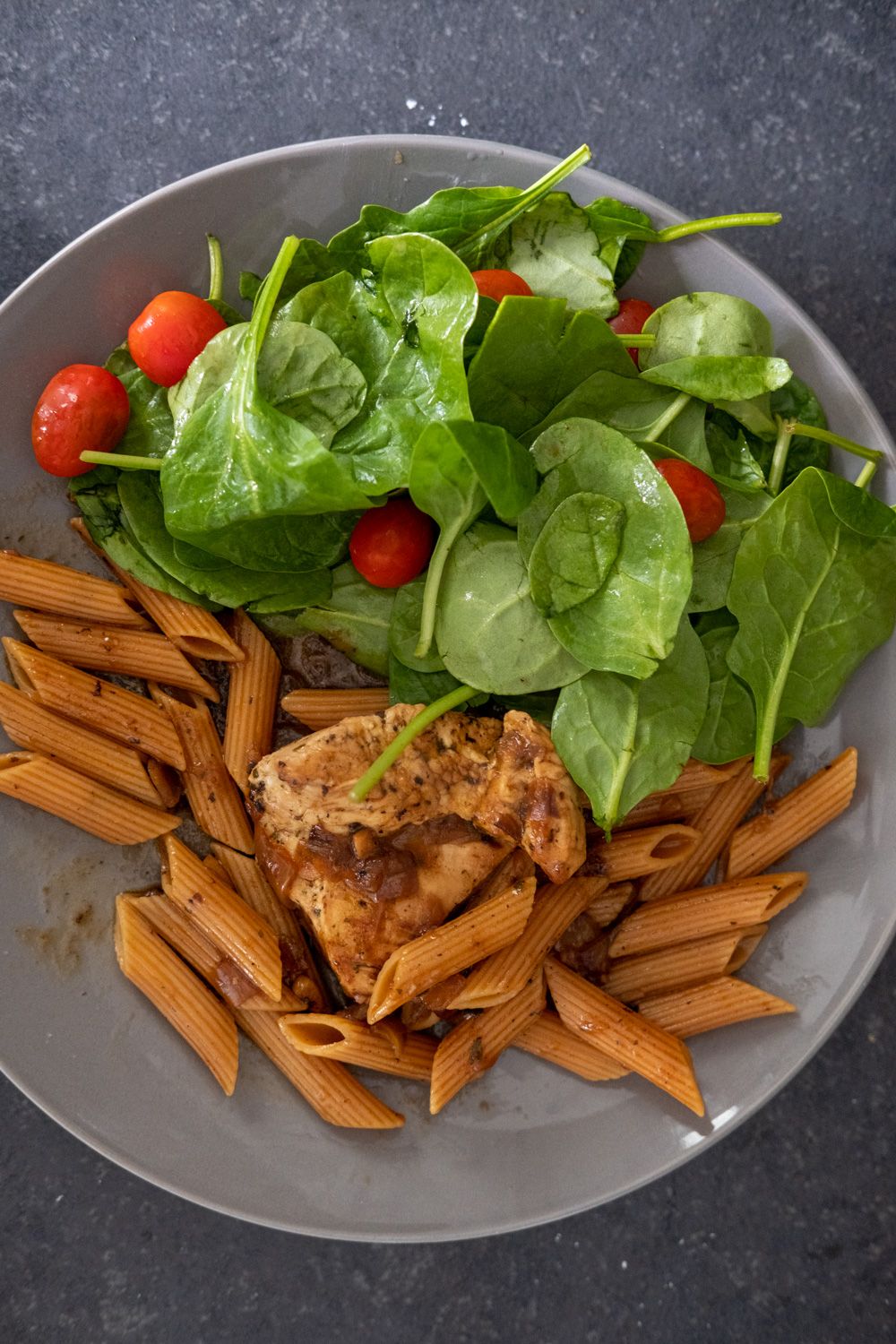 ---
Conclusions
The sauce looked a lot darker from the one advertised in the original recipe; I'm not sure if it's because of the vegetable broth, the chickpea penne pasta, or the fact that I burned it a little during the sauté– could be all three–  but surprisingly, it tasted pretty good! I guess the coloring doesn't take away the fact that there's still ghee making it all buttery ha!
The chicken was a little drier, which could be due to them being chicken breasts, whereas I've been eating thighs more regularly. Also, I used a little less liquid than it called for, as well as cooked for the longer (8 minute) suggestion. But with the buttery sauce, it really didn't matter!
I'd maybe make this again, but I'd want to try following her actual recipe.